Roster
Varsity Majorettes
Catherine Atkinson
Morgan Green (Capt)
Taylor Grossman (Capt)
Blakeney Sewell
Peyton Stone
Middle School Majorettes
MaKayla Briscoe
Callie Carper
Mini Dawgs Majorettes
Audrey Cole
Victorine Gervais
Miranda Harris
Paisley Lewis
Paris Locklin
Hallie Phillips
Lilian Phillips
Coaches
Jere Lin Huter
Candy Byrd-Miller
The school has three majorette squads: Mini Dawgs (K4-2nd grade), Dawgettes (3rd-5th grades), and the GWA Majorettes (6th-12th grades).
The two younger squads sign up in the spring for the following fall season. They attend a mandatory summer practice week, usually during the second week of July. Once school starts, the squads practice every Tuesday and perform at the halves of youth football games, the Ice Cream Social, the Monroe Christmas Parade and a December basketball game. Their season ends in December.
The GWA Majorettes have tryouts in the spring, a mandatory summer practice week, and two practice days a week once school starts. The majorettes perform at varsity/jv football games, Monroe Christmas parade, basketball games, and attend competitions during March-May.
Click here to express interest and/or request additional information.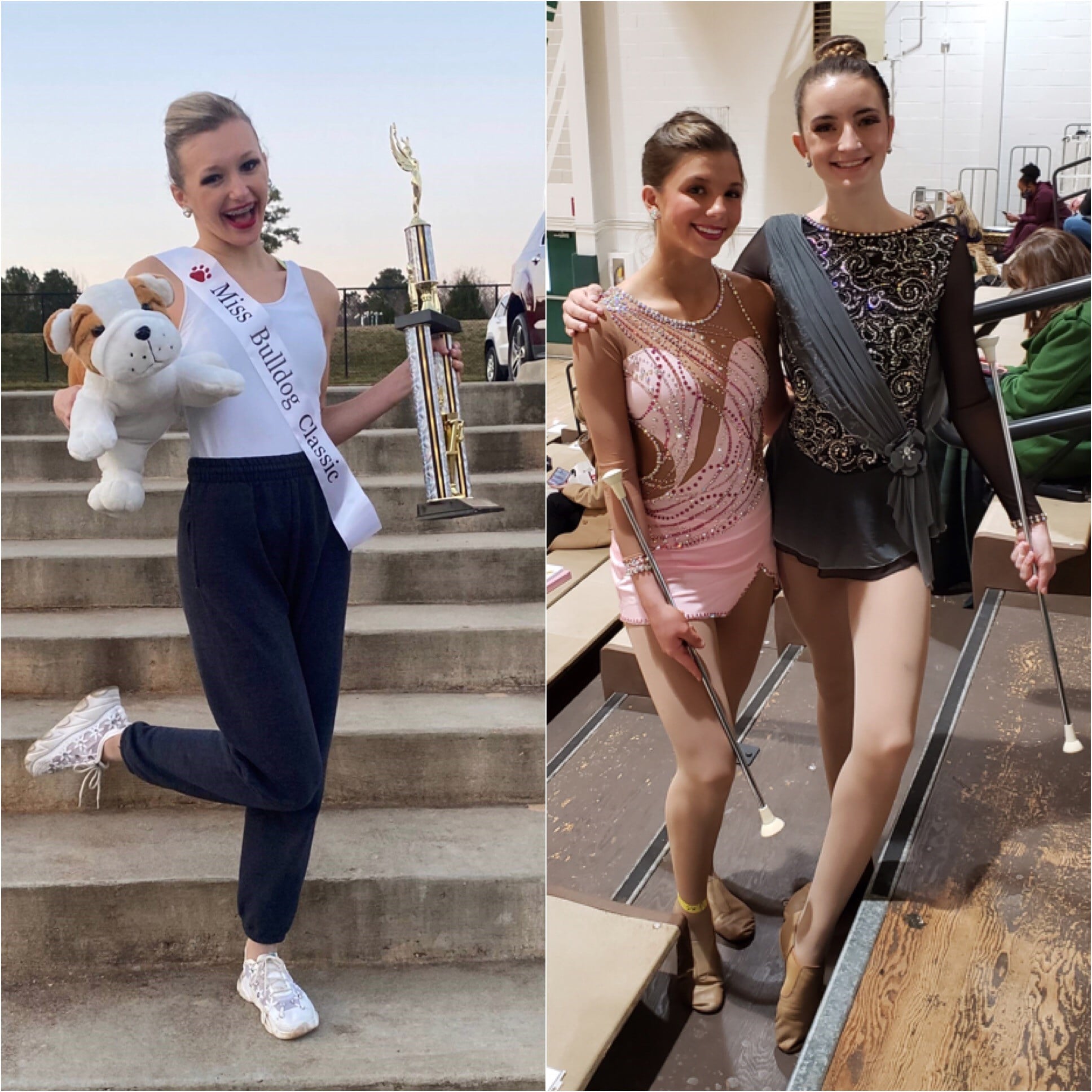 Major Success
GWA majorettes had a great showing at the 2021 Bulldog Classic baton twirling competition in Athens. Taylor Grossman won the Miss Bulldog Classic competition (intermediate), Payton Stone placed second overall (13-15 age group) and won first place in solo, strut and 2-baton, Blakeney Sewell placed second in 2-baton, and fifth overall in the Miss Bulldog Classic title event (13-15 age group).
Pictured (left to right): Taylor, Payton, and Blakeney
*Please note that printable schedules below are always subject to change. Double check with "live" calendars above for any last minute changes.*