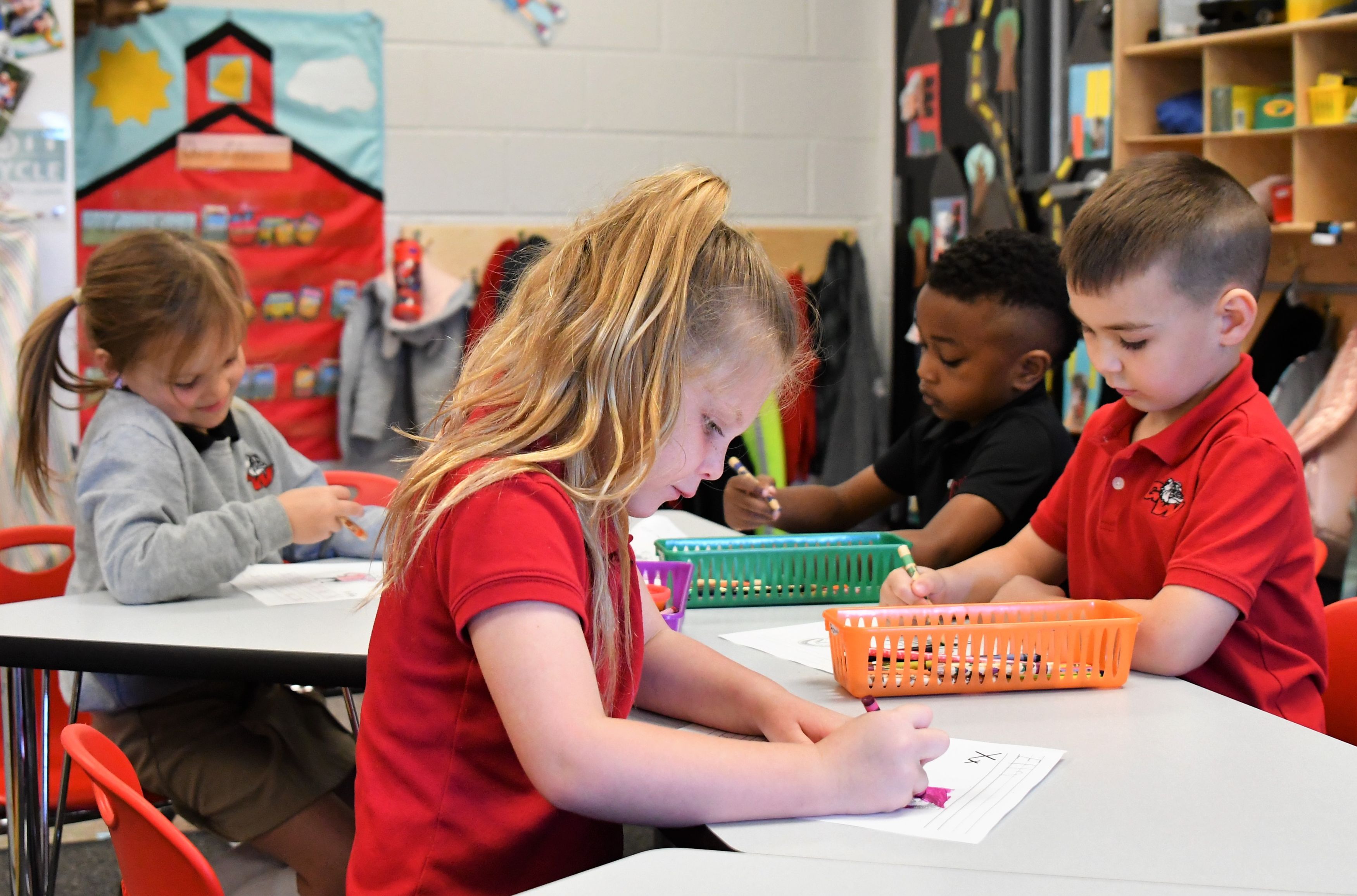 Learning Begins With Joy
At George Walton Academy, our youngest students are active participants in a vibrant learning community that not only focuses on foundational skills but also lays the groundwork for exploration in every subject area. Don't be fooled but how much fun our Pre-K3 and K4 students have- these kids tackle big classroom concepts!
Our Pre-K3 and K4 programs are hands-on and minds-on. Each class has two teachers with low teacher-student ratios. Students work at different levels of instruction- whole group, small groups, partners and as individuals throughout the school day. Teachers guide students for growth through play and exploration along with direct instruction. They work on letter and sound recognition, number sense, phonological awareness, oral and written literacy, guided reading, word building, shared writing, and introduction to mathematical concepts.
Classroom activities influence skills like sharing, patience, kindness and thoughtfulness in addition to academic skills. We believe that making friends and learning how to work and play together is important. Additionally, students regularly attend special area classes every week. Some of these classes are music, visiting the library for checkout and a lesson, Bible, Spanish, PE and technology.
Schedule
The school day for Pre-K3 and K4 students begins at 8 a.m. and lasts until noon dismissal, five days a week. Students in K4 are welcome to join our afterschool program until the lower school dismissal at 2:45 p.m. or may stay as late as 6 p.m., depending on the scheduling needs of our families. Each day is special- just like each child entrusted in our care.
---
Learn More

Pre-K3 and K4 are rich years of foundational growth for George Walton Academy students. Our ultimate goal is to connect a child's development to his or her self-confidence and a love of learning. If you're interested in learning more about the Pre-K3 and K4 programs at GWA, please contact Director of Admissions Cari Bailey.