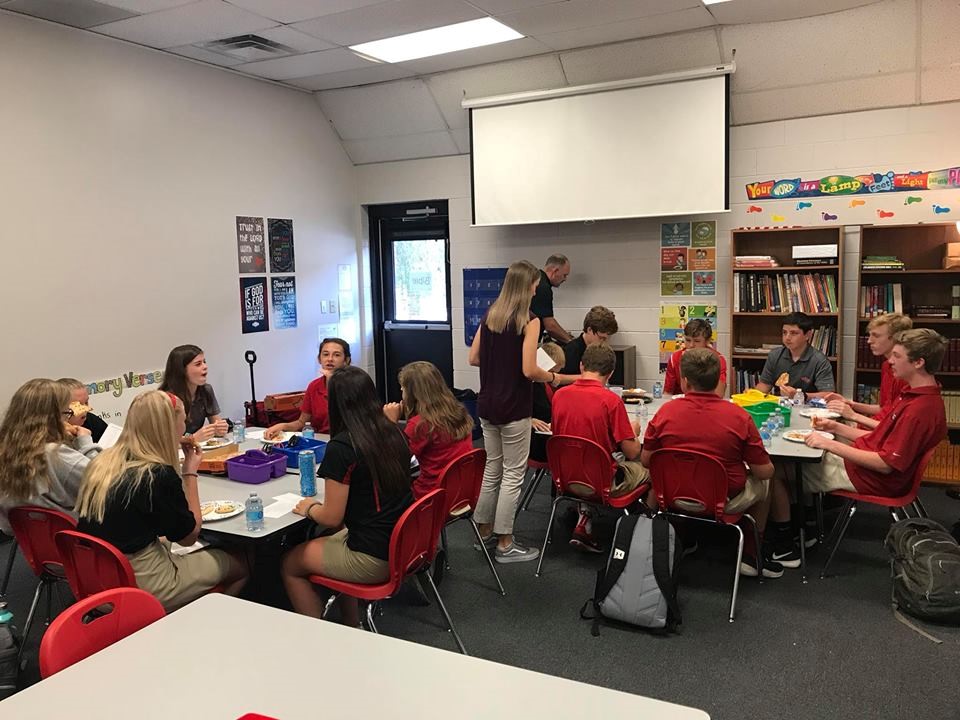 Thrive Bible study's purpose is to provide a student-led, faith-based community for all middle school students to study God's word alongside their peers.
The club meets on the second and fourth Tuesdays of the month at lunch for Bible study, games, and worship. Eighth graders have the opportunity to be a part of a leadership team that partners with the club sponsor to lead the Bible study for the rest of the middle school student body. These students are required to meet on the first and third Tuesday of each month to study and prepare to lead the lessons the following week.
All middle school students are welcome any time the club meets. To learn more or express interest, click HERE.