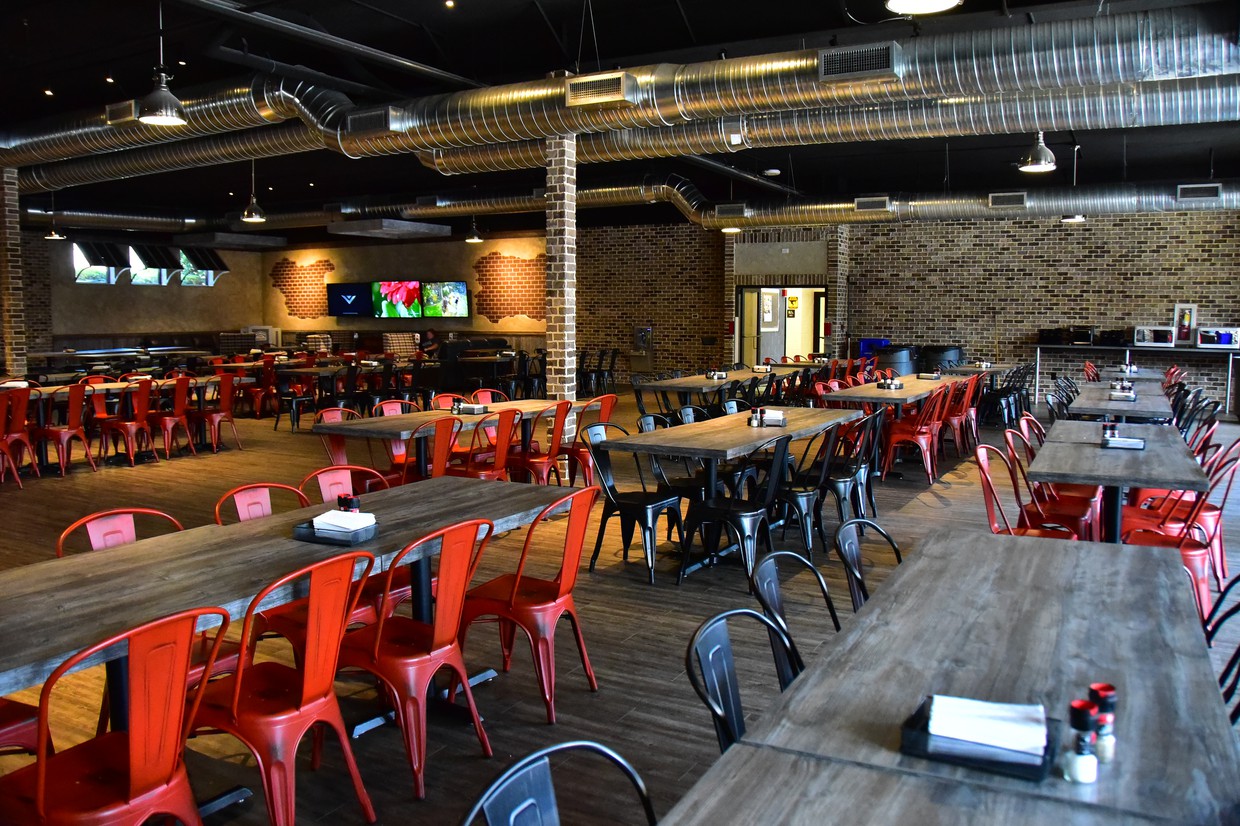 Fresh, Nutritious and Delicious

Hot, nutritious meals are served each day in the George Walton Academy cafeteria. Our cafeteria staff cooks meals from scratch, using fresh, sustainable, local and wholesome ingredients. They employ a spotlight program to show food's nutritional value based on the principles of variety, balance and moderation. Our cafeteria does not serve peanuts, tree nuts or use nut oils during any of its cooking processes for school-age children.
Grades K4 - 4 $4.50
Grades 5 - 7 $5.00
Grades 8 - 12 $5.50
MealpayPlus is a prepayment system that allows you to make deposits into your children's accounts via the web at www.mypaymentplus.com.
Allows you to sign up and register a child or children in multiple districts on the website
Accepts credit cards (Visa, Master Card or Discover), bank check cards with VISA or MC logo and savings/checking accounts (e-check via ACH)
Allows you to view child's balance
Allows you to view payment history
Allows you to view purchase history
Deposit confirmations are emailed direct to your email account
Low balance email reminders can be set up to remind you when your balance reaches a certain limit
Allows payments and balances to be updated virtually real-time
There will be daily account notices sent via email regarding your student if he/she has a negative account balance. There must be an updated email for each student's guardian in charge of his/her account. The email will come from our cafeteria software company called SOLANA. GWA will not allow students to charge if they have a negative account balance. GWA will not send out paper notices as to be more environmentally friendly.
Wallet and Auto Replenish feature allows you to set a low balance amount that will automatically replenish your child's account at that balance from your credit card
Money deposited into mypaymenstplus.com will usually arrive at the site within a matter of minutes. On occasion you will see a delay of up to 48 hours. Please set your low balance email reminder early enough for funds not to fully deplete.
If you have problems or payment processing questions, you can call 800.859.6508 between the hours of 9:00 - 6:00 EST. After hours, you will be asked to leave your number and you will be called the next business day.
How to set up a free account with meal pay plus:
Go to the website www.mypaymentplus.com
Click the button "register a free account"
Select GA for the state
Select George Walton Academy for the district
Enter the student id# for your student – Please note that this is not the same number they enter in the cafeteria, which are only the last 4 or 5 digits. You need the full id number.
Enter the last name of your student
Follow the instruction to complete your account setup.
Menus and Availability

Lunch is available for purchase by all students. Breakfast selections are also offered for students in grades six through 12 during their scheduled break period. Daily lunch menus will be available online and include ingredients as well as nutritional value for each individual item.
Our Main Ingredient option will always offer 2 entrées including all beef hot dogs, chicken sandwiches, tacos, spaghetti, chicken tenders and stuffed peppers to name a few. Students will have their choice of steamed and/or roasted vegetables and a choice of starch. Ending with a house made dessert and a small beverage of their choice.
**We will offer Pizza to all students every Friday** **Pizza is the daily option for all students in 5th grade and higher**
Small beverages: Prairie Farms milk, chocolate milk, orange juice, Mott's apple juice, fruit punch and 8 oz. Nestle waters.
We will have one daily made from scratch soup to offer.
Our Transit Fare option is all of our cold pre-packaged goods. We will offer 3 different gourmet sandwiches and wraps daily while also offering staples each day like Italian subs, cheese & cracker boxes, hummus with mixed vegetables and crudite. We will also offer pre-packaged fresh salads each day such as chef salads, Cobb salad, club salads and more to go along with our daily staples of Caesar and garden Salads. We will also have fresh cut fruit of all kinds, yogurt parfaits, packaged desserts and smoothies in the cooler.
Beverages include whole pint chocolate milk, Smart Water, Dasani water, PEACE tea, Core Power, Gold Peak teas and Dunkin Donut iced coffees.
More options for students in grade 5 and above:
The Crossroads feature on our menu is our Food Truck Concept. Students will have the opportunity to choose from a wide variety of options like meatball subs, nachos, chicken & waffles, gyros, chicken wings, burgers and fries to name a few.
Seasonings Seasonings will offer a pop up station each Friday such as a Salad Bar, Chips & Salsa Bar, Loaded French Fry bar and an Asian Station.
The Mangia! Mangia! menu station allows us to showcase our new pizza oven. We will have two different choices for pizza by the slice each day. A couple of times during each menu cycle we will feature a "That's Amore Pasta Bar."
Upper and middle school students have the opportunity to enjoy breakfast in the cafeteria.
We serve breakfast daily with a wide array of items to choose from including:
Breakfast cereals, biscuits, eggs, sausage, bacon, country ham, eggs, casseroles, hash browns, French toast, cinnamon rolls, muffins, bagels, and more.
We also offer action stations at breakfast with omelet bars, pancake/waffle bars, and build your own breakfast burritos to name a few.
Middle and high school break is cash only. Student's lunch accounts can NOT be used for break unless there is confirmation from the guardian via note or email.