GWA added the baseball program during the 1987-1988 school year. A new baseball field was built in 1997 and facility was renovated in 2001. An indoor hitting facility was added in 2016 and the field received "GHSA Field of the Year" honors that same year. The team has been recognized as State Champions (GISA) 2002, State Runner-Up (GISA) 1992, Region Champions 1990, 1992, 2006, 2013, 2016, made Final Four Appearances 2001, 2007, 2010, 2012, 2013, Elite 8 Appearances 2003, 2006, 2008, 2009, 2016, and Playoff Appearances 1990 to 2017.
Head Coach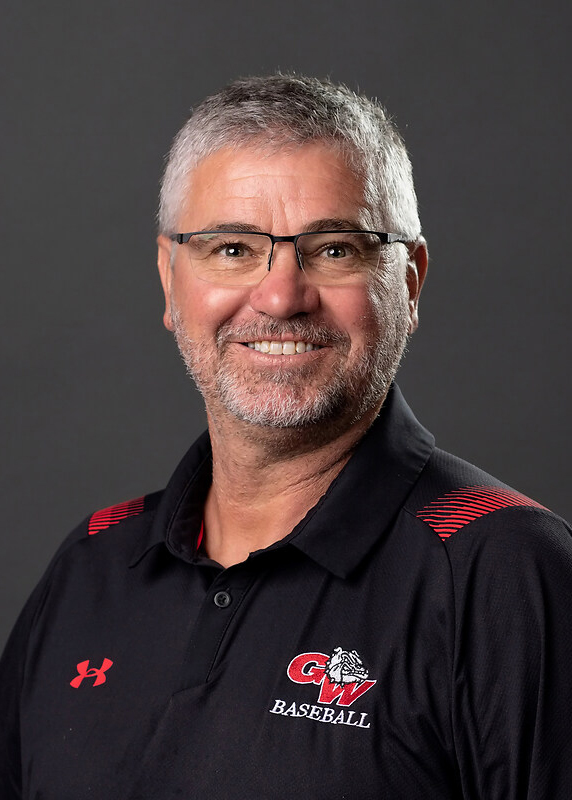 Todd Shelnutt
Coach Shelnutt is a lifelong resident of Walton County. After graduating from Loganville High school in 1987, Todd went on to play football at the University of West Georgia. He has a Bachelor's degree in Business Administration from West Georgia and a Master's degree in Sports Management; Sports Administration from Liberty University. Todd joined GWA in 1994 as an assistant football coach. In 1997, he became the assistant baseball coach. Then, in 2000, he took over the baseball program as the Varsity baseball head coach.
Coach-Tate Gaines
Coach Gaines graduated from GWA in 2013 and now serves as the head JV baseball coach. He played baseball for GWA from 2009 to 2013. Coach Gaines is from Loganville and attended Truett McConnell University where he was starting catcher all four years. He focused his studies on a major in Pre-Medicine and a minor in Chemistry and Christian Studies. He is an insurance agent at Knight and Tabb Insurance in Covington and is married to Meghann (Knight) who graduated from GWA in 2012. They attend First Baptist Church in Loganville.
Coach-Jeff Buice
From Lilburn GA, Coach Buice graduated from Brookwood HS and earned an associates degree from DeKalb College where he was a preferred walk-on in 1991-92 as a pitcher. He is a U.S. Army third generation veteran and served in Desert Storm. He is a former Gwinnett County police officer and has been a small business owner for the past 16 years as a Real Estate Appraiser. While on active duty he played in the Military Olympics and as a civilian in the Police and Fire Olympics. He has been assistant varsity coach and head MS manager for the past six years, Team Elite Head coach and instructor in 2014-15, and hitting and pitching instructor for Baseball USA Academy 2012-15. He was head coach of the nationally ranked (16th) Monster Baseball AAA Team 2009-2012 and State Champion Coach of the Loganville Greenjackets in 2008.