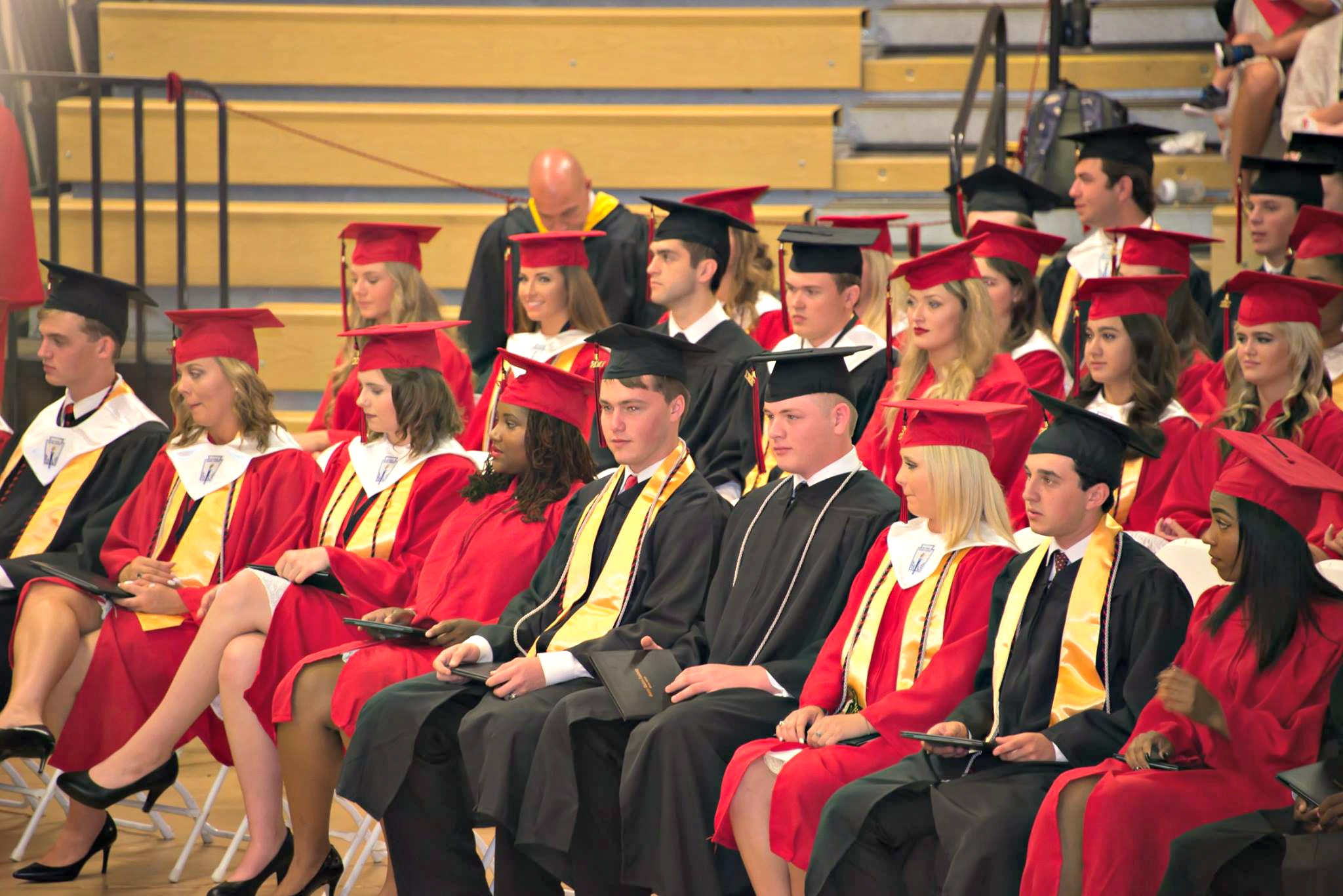 Unmatched Academic Outcomes

George Walton Academy graduates consistently receive acceptances to some of the most prestigious colleges and universities in the Southeast – and the country. We challenge you to find a group of graduating seniors in the surrounding area who are more prepared to succeed in their academic endeavors beyond the secondary classroom.
---
Class of 2017 College Acceptances & Matriculations

Matriculations are noted with an asterisk.
Abraham Baldwin Agricultural College*
Armstrong State University
Auburn University*
Augusta University
Belmont University
Berry College*
Brenau University
Carson-Newman University
Case Western Reserve University
Clemson University*
Chapman University
College of Coastal Georgia
Columbus State University
Embry-Riddle Aeronautical University*
Emerson College*
Emmanuel College
Emory & Henry College*
Emory University*
Emory University – Oxford
Florida College*
Florida State University
Fort Lewis College
Furman University*
Georgetown University
Georgia College & State University*
Georgia Gwinnett College
Georgia Institute of Technology*
Georgia Military College*
Georgia Southern University*
Georgia State University*
Gordon State College
Hampton University
Harvard University*
Kennesaw State University*
LaGrange College
Lindsey Wilson College*
Louisiana State University
Lyon College
Mercer University*
Middle Georgia State University*
Newberry College
Pepperdine University
Point University
Reinhardt University*
Rensselaer Polytechnic Institute
Rhodes College
Rose-Hulman Institute of Technology
Salve Regina University*
Samford University*
Savannah College of Art & Design*
South Georgia State College
Spring Hill College*
Suffolk University
Truett-McConnell College
Tusculum College
United States Naval Academy*
University of Alabama
University of California – Los Angeles
University of Colorado – Boulder
University of Georgia*
University of Mississippi
University of North Georgia*
University of South Carolina
University of Southern California
University of Tennessee
University of West Georgia*
Valdosta State University
Voorhees College
Western Carolina University
Wofford College