The GWA Fencing Club competes in tournaments sponsored by the On Guard High School Fencing League of Georgia. In November of 2017, the club participated in its first competition in Flowery Branch, GA. Freshman Evelyn Echols won a silver medal in the Women's Epee event , which featured 20 competitors from five high schools. Juniors Odile Vidrine and Tatiana Bolds tied for a bronze in the Women's Saber event, which included 11 competitors from four high schools. Alana Thorpe turned in an excellent performance in Women's Epee.
The club meets Mondays from 3:15-4:45 in the cafeteria and is open to all GWA high school students (middle schoolers are welcomed, but cannot compete in the high school fencing league tournaments). Students can choose from three types of swords - the foil, the épée and the sabre. The first lesson is free and the coach can loan all necessary protective equipment and weapons.
Anyone interested should contact Odile Vidrine (junior), any Fencing Club member, or email Mrs. Maureen Vidrine..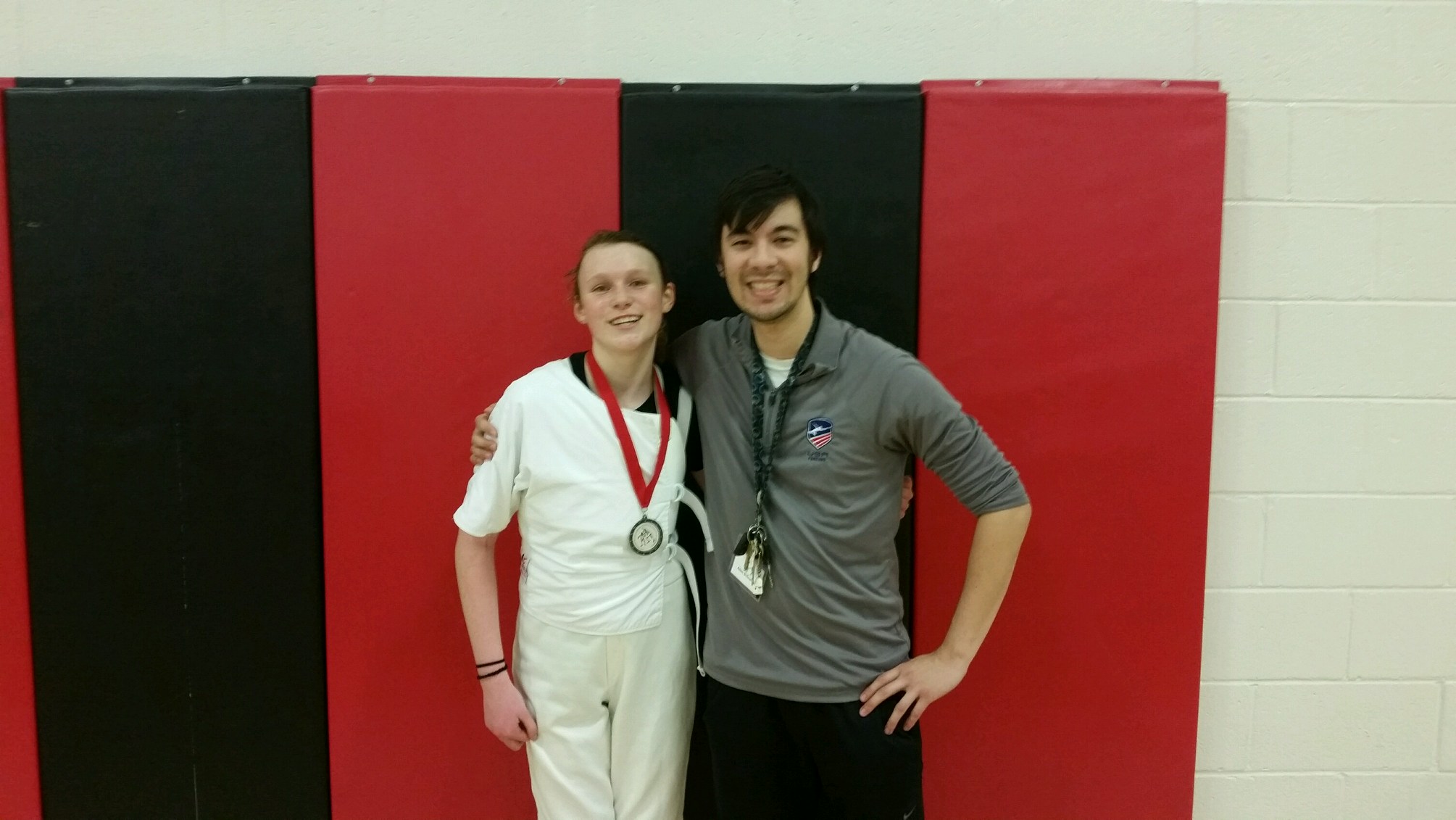 At the On Guard High School Fencing Club tournament at North Gwinnett High School, GWA's Evelyn Echols continued her amazing season in Epee with another silver medal (pictured above with club coach Allen Schneider). Echols, a freshman and new to the sport, competed against 20 other female fencers from four other high schools. Odile Vidrine, a junior, took bronze in Saber (shown below in photo with Coach Schneider), competing against nine young women from three other high schools. Both students, along with club member Tatiana Bolds, are eligible to compete in this spring's championship tournament. The club is actively recruiting new members- anyone interested please contact Odile, Evelyn, or club mom Maureen @mvidrine@brenau.edu.