Tomorrow's leaders in the science, engineering and technology industries will begin their journey in programs like these - where they are empowered to experiment and innovate - discovering how to solve problems with creative approaches. Robotics projects allow students to explore:
Speed, Power, and Torque
Gears, Chains and Sprockets
Friction and Traction
Drive Train Design
Object manipulation and rotating joints
Control Systems
Programming
Founding team members include: Trae Adkins, Will Hames, Mason Lee, Eugene Rawl, Andrew Staples, and Dominic Williams.
Click here to express interest and/or request additional information.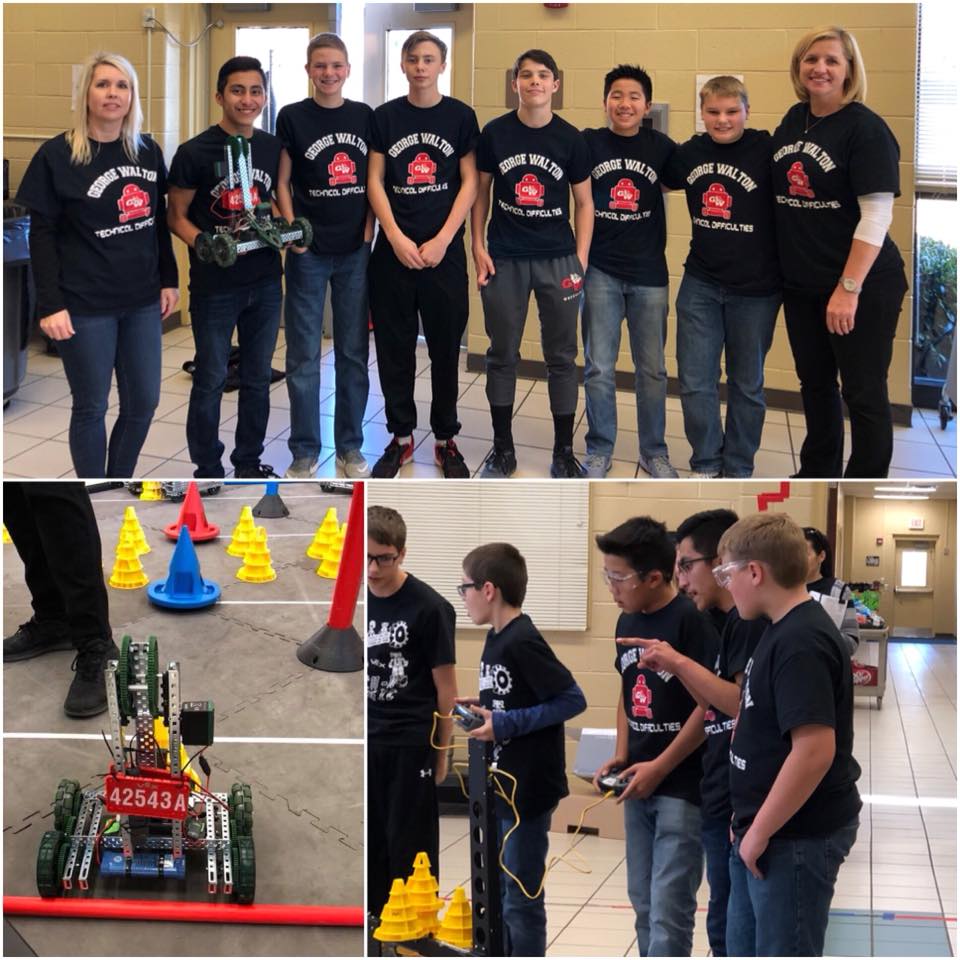 GWA's Middle School Robotics Team, "Technical Difficulties," attended their first VEX Robotics Competition in Cumming, GA in January of 2018. They competed against 30 other middle school teams from Georgia.