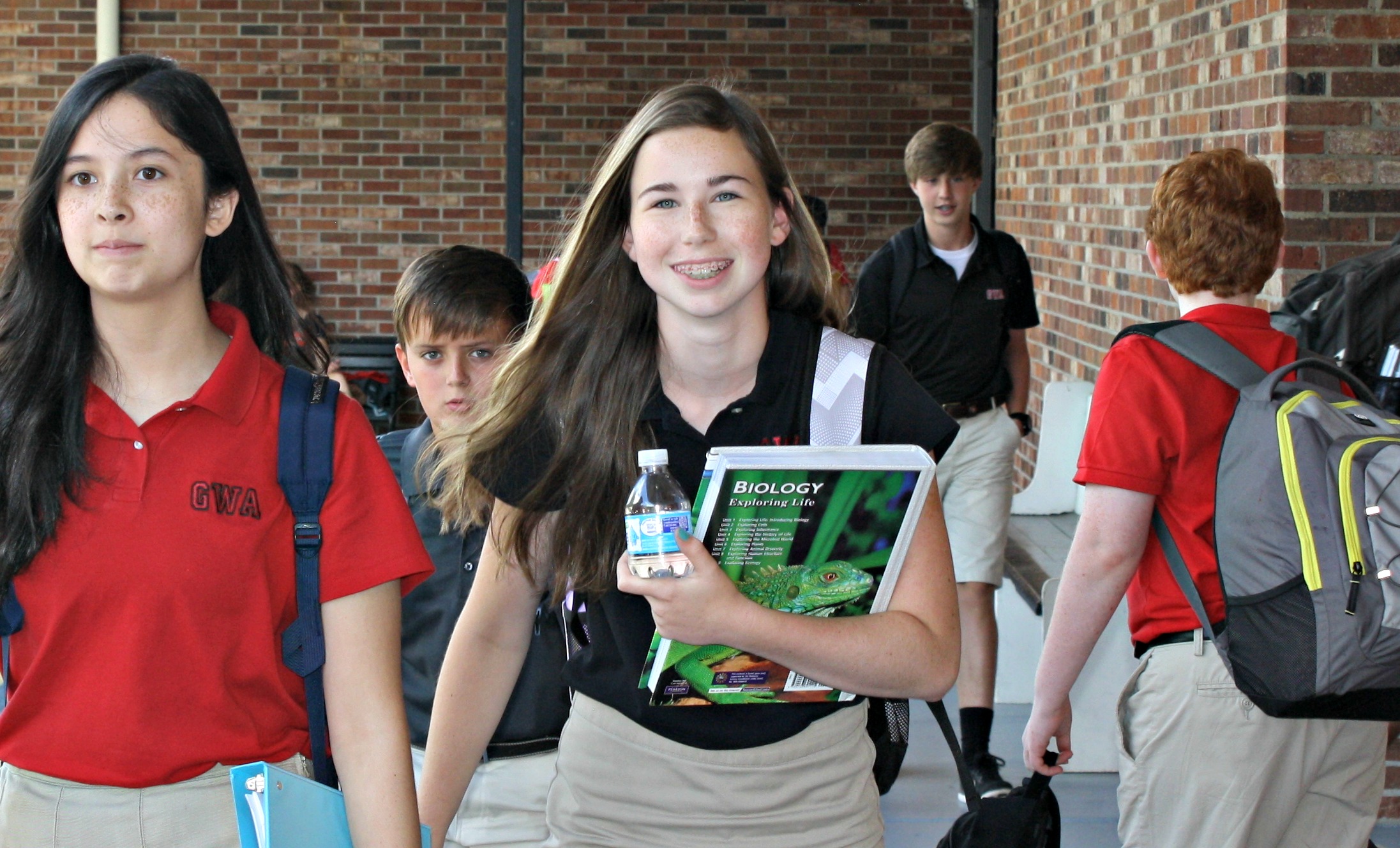 Unmatched Opportunity

When you invest in a George Walton Academy education, you ensure that your child will receive an unmatched learning experience in a creative and innovative environment unconfined to the four walls of a classroom.
With our flexible payment schedules and financial aid options, we strive to make the lasting benefits of a GWA education widely available to qualified students like yours. Throughout the admissions process, we look forward to showing you the distinctive value GWA can contribute to your child's development and success.
---
2017-2018 Tuition and Fee Schedule

Tuition includes textbooks and technology for all grades.
Application Fee: $100 per student
Enrollment Fee: $1,000 per family (upon acceptance)
Multiple Children Discounts

Second child: $300
Each additional child thereafter: $500
The oldest child will be considered the first child. There is no discount for a K4 student.

Yearly: Entire balance is due March 1.
Bi-Annual: Equal payments of 50% due March 1 and August 1.
Monthly: 12 equal payments beginning March 1 with last payment due February 1.
A family that chooses the yearly or bi-annual payment plan must make payments by the required due dates or the plan will be converted immediately to the monthly plan, and the parent/guardian will be assessed a billing change fee of $45.
Any tuition check postmarked or received after the 10th day of the month for which payment is due will incur a $50 late payment fee.
---
Optional Services
Bus Service

Bus service charges are due monthly. Please check with our front office for the most recent bus route information.

Bus service fees are payable September through May, and bus costs may be adjusted throughout the year due to increased gas prices.
Daily Hot Lunches

Hot, nutritious meals are served each day in the GWA cafeteria. The cafeteria is managed by SAGE Dining Services. SAGE cooks meals from scratch, using fresh, wholesome ingredients. SAGE does not serve peanuts, tree nuts or nut oils to school-age children, nor are nut oils used in the cooking process.

Afterschool Program

Students enrolled in K4 through sixth grade are eligible for the GWA's afterschool program.
The afterschool program registration fee is $25 per family. A late fee of $5 for every 5 minutes will be assessed for all students picked up after 6 p.m.
---
For questions regarding GWA tuition, fees, payment options and additional services, please contact Director of Admissions Cari Bailey.