Current In Focus Newsletter
Click below to open and browse the latest In Focus newsletter for up-to-date GWA news, events and campus activities.
July 22, 2018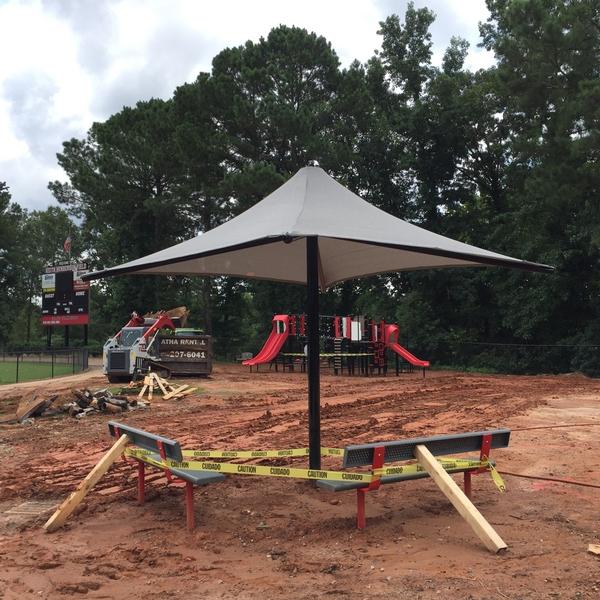 As you return to campus, you'll notice the physical, external improvements we've been working on all summer, but the renovations go far beyond.
We have looked at every aspect of the school from academic, extracurricular and co-curricular programs, to financial responsibility, stewardship, communication and how we engage our community. The most tangible changes are in our physical campus, but these are only the tip of the iceberg. We are excited to begin this school year as a renewed and revitalized GWA.
Some might wonder, "Why all the change? We're already a great school!"
While GWA has certainly always had our strengths, and we want to continue to celebrate our proud history, we must also recognize that there are few environments as dynamic as education should and must be! Those who fail to evaluate, improve, and innovate run the risk of quickly falling behind. We should never set our sights on simply keeping up, GWA should be and must be a leader in independent school education. And to do that, It's time we go above and beyond.
Above what's expected. Above the ordinary. Above the customary.
Beyond the complacency of resting on our laurels. Beyond the traditional. Beyond "what's always been done."
As we approach our 50th anniversary, we'll celebrate our rich history, but will also look ahead to what's next. In fact, think of this revitalization as GWA Next. We've introduced engaging new programs and are utilizing technology to prepare students for real-world application of knowledge. We are incorporating the latest teaching techniques, reaching students in new ways, and being nimble, flexible, and adaptable. We've built a team of educators who are enthusiastic collaborators and willing to be students themselves. Our teachers are committed to learning and growing every day. As always, our efforts are focused on one common goal: to provide the very best experience for our students, enabling them to discover their potential and not only reach it, but go far beyond what they imagined they could achieve.
GWA Next is more than new bricks, mortar and a fresh coat of paint. It's a reawakened and reenergized approach to education. And we'll hit the ground running in just a few short weeks.
Throughout this special edition of In Focus, you'll find helpful "Back to School" information including upcoming events, summer reading and supply lists, Dawgs 360 details, and more. We are committed to effective and meaningful communication and In Focus is one of our primary tools for helping you stay informed and updated. Additionally, this year, we are debuting grade level Parent Socials designed to not only inform you, but to also provide opportunities for you to get to know other GWA parents. We have also produced a full-color, printed school calendar that will be given to each family at Open House and we encourage you to take note of the many opportunities to plug into GWA life by joining us at athletic, arts, and community events. We will continue our Coffee with the Admin series of meetings, and invite you to join us at these informative and interactive sessions. We are also producing an online faculty directory with profile information about each of our talented teachers that will debut on our website later this fall.
Thank you for partnering with us in your child's education. And thank you to everyone who has rolled up their sleeves or reached into their pockets to help us refresh our classrooms, hallways and many of our common spaces. These renovations and all of our other efforts are designed to provide the best GWA experience for our students, faculty, and families. It's been a busy summer and we look forward to an exciting school year!