Current In Focus Newsletter
Click below to open and browse the latest In Focus newsletter for up-to-date GWA news, events and campus activities.
---

In Focus Newsletter Archive
March 24, 2018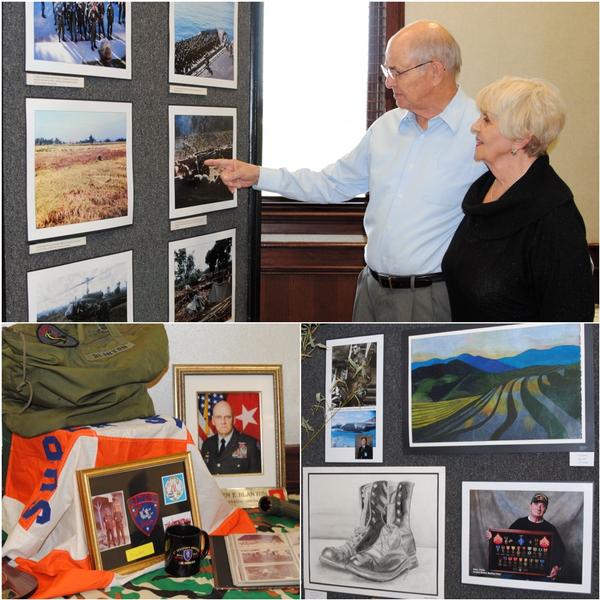 Before our school began the Vietnam War intensive, most students were unaware of the significance of the '60s. If asked to describe the 1960s, many would have mentioned dresses with bold patterns, tie-dyed t-shirts, peace signs and even the Beatles. Although this portrayal of that groovy decade is not untrue, it hardly represents the spirit that embodied the time. The 1960s were filled with Civil Rights Movements, scientific breakthroughs, controversial foreign affairs and radical new ideals that are still prevalent. During this study, we have transformed the science building into the jungles of Vietnam, witnessed the conflicting standpoints of the war and danced to the influential new tunes of the '60s. Most importantly, it has offered an incredible opportunity for students to learn from our nation's heroes.
Within the last few months, the school has invited veterans into our classes. Everyone has had the honor of listening to the inspiring stories of these courageous men. Each veteran has a new perspective to offer the students and a different experience to share. I certainly cannot describe how much they have meant to me. They have sacrificed so much, but still thank us for simply listening to them. Not only did we get to hear about their experience, but we were also able to see pictures of their lifestyle. Various events including a helicopter landing on our football field brought their stories to life.
"I thought it was really cool to see them come visit us in the helicopter. It was really interesting to see what it was like in person," said student Ben Howard. The impact of this intensive is immeasurable and varies according to each student. Although the "I Did It For You" program is officially coming to an end, it was a project that will stay with our school forever.