Current In Focus Newsletter
Click below to open and browse the latest In Focus newsletter for up-to-date GWA news, events and campus activities.
May 18, 2018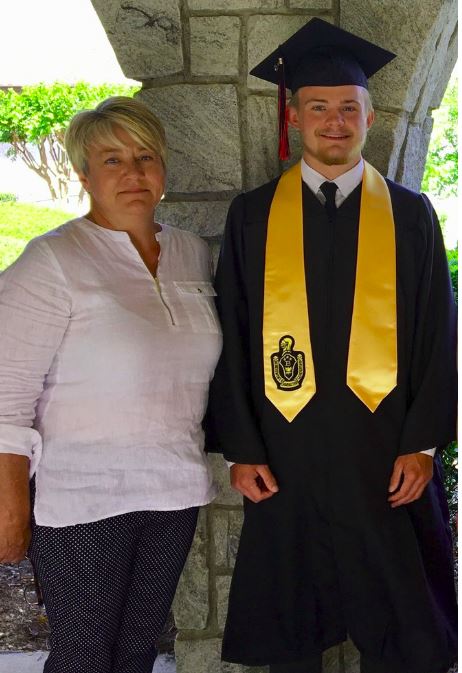 For three of our GWA families, this weekend's graduation will be a full circle celebration. No greater compliment can be paid to a school than when their alumni choose to send their own children to their alma mater. We are grateful to those who trust us with their children's education and we look forward to cheering alongside them and all our families on Saturday as we celebrate the Class of 2018!
It's been 34 years since I graduated from George Walton. GWA has grown significantly over those years but the main purpose of the school has remained the same. The emphasis has always been on the student. At GWA, I knew my teachers and they, in turn, knew me. Our daughter, Kyle, attended GWA from K4 and graduated in 2008. Due to Kyle's college prep education, college was a natural extension of her education and she thrived in the college environment. She has moved on to a rewarding career.
It was always our intention that our children would both attend GWA as we felt that the level of education far surpassed the alternatives. When it came time for Ryan to attend GWA, enrollment had surpassed capacity and we were unable to secure him a spot at GWA so we moved our family to Oconee County for Ryan to attend one of the best public-school systems in the state of Georgia. Although Oconee provided him the basis of an education, it was never the level we had experienced at GWA. Class sizes were large and he rarely received individualized attention that GWA had offered to me or our daughter. We always knew we wanted Ryan at GWA and fortunately, we moved out of the Oconee school district following Ryan's sophomore year and enrolled him at GWA for his Junior year. He wasn't happy as we left friends and the only school he had ever known. After a month at GWA, Ryan confessed to us that he wished he had been at GWA for his entire education as he was thriving in his classes and was enjoying meeting new friends and loving the attention he received from his teachers. Ryan graduates this weekend as an honor student and is looking forward to college in the fall. Our family is thankful for all that GWA has given us and feel blessed to be a part of the GWA family for so many years.
- Jill Few Moore, Class of 1984